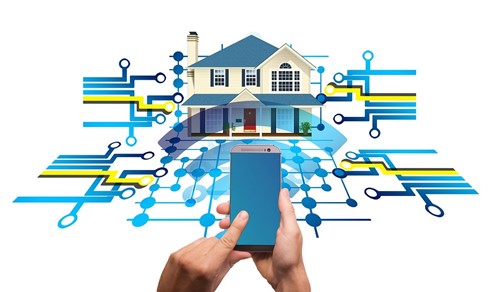 Image by Gerd Altmann from Pixabay

Those considering the sale of their home will often consider the return on investment (ROI) of any such improvement. You don't, after all, want to spend $20,000 on a major improvement that will likely only see a $5,000 payback after the sale. But improvements also have other benefits. For one, they can help sell a home more quickly, and in real estate, time is money. There's another benefit as well. Certain upgrades can help widen the appeal of a home. This makes your home more appealing to wider audience, or even a target audience.
Here are some improvements to consider for those who want to broaden the appeal of their home.
Home Security
Home security has become an increasingly significant factor for homebuyers. Security ranges from heavier entrance doors to deadbolts and security window glass. It can also include a security or camera system. Improving security can also save you and any future owner on home insurance premiums and that appeals to everyone.
Making a Home More Accessible
Accessibility doesn't just appeal to those who are handicapped. It is appealing to seniors, senior caregivers and to those who simply want a home that is safer and more easily navigable. This can include use of handrails in bathrooms, taller toilets, rocker electrical switches, wider doorways where practical and other conveniences.
"Smart" Features
Smart features in a home have become more commonplace and now appeal to a wider audience than just young buyers. Everyone is beginning to see the value and convenience of smart thermostats, lighting and security features. Even small conveniences like adding USB capable outlets can broaden the appeal of a home.
Make It Turn-Key
Unless a buyer is purchasing a home to "flip", the majority are in search of a home that is ready to move in. Take care of the small stuff like dripping faucets, stuck windows and creaky steps. First time homebuyers, for example, have waited longer to buy a house because many didn't want the "burden" of home ownership repairs. You can ease these fears and broaden your home's appeal by making it "move-in" ready.
Ask Yourself This Question:
Odds are you have created a living space that appeals to you. The question to now ask is "What can I do to broaden the appeal of this house?" What would make it attractive to those who may be younger or older than you? How can you improve upon its strengths and minimize its weaknesses? Look at your home with the "fresh eyes" of a potential buyer. Even a wall phone in the kitchen can make a home look outdated.
Broadening the appeal of your home can help you sell it faster at a more appealing price. Avoid stereotyping your home and its potential audience.