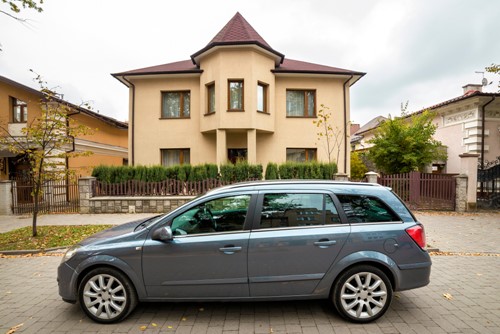 Photo by Bilanol via Shutterstock
You've heard all the sayings: "Location, location, location," and the line in Robert Frost's poem, "Good fences make good neighbors." You've even made Abraham Lincoln's saying your motto, "Discourage litigation. Persuade your neighbors to compromise whenever you can."
Yet here you are, trying to sell our home, and the neighbors simply are not cooperating. They park vehicles in front of your house so that the "For Sale" sign is hidden, or they leave stuff in their yard that makes it unattractive. In your urgency to get your home sold, you take everything as a personal affront. What happened to those nice, friendly neighbors you've shared barbeques and fun with over the years?
It May Not Be You
It's probably not even on their radar that their everyday actions cause you sleepless nights. The stress level is yours, not theirs. Here are some best practices for being neighborly when you put your house on the market.
Let them know what's happening. Tell them that you've gotten a job change, or are getting married or whatever the case is and that you need to sell your home. That way, they can be ambassadors for you. If they have friends or family that want to live near them, this is the perfect opportunity.
Let them know what to expect. If your agent schedules an open house, let the neighbors know. After all, the street will have more traffic, and parking may be at a premium. The last thing you want is to have your open house the same day as their family reunion with no parking available for anyone.
Invite them to visit your home during the open house. Neighbors are curious. If your homes are similar, upgrades you've done might spark ideas for their home. On a few occasions, neighbors have bought the house next door. Perhaps because it's a better fit for their family, or it lets them remodel theirs without living in it.
Let your neighbor know what will help your home sell, such as keeping the street in front of your house clear. Tell them that the more you sell your house for, the more it improves their home value. See if that doesn't get them on our side.
Introduce Your Agent
Take a few moments to introduce your agent to your neighbors. That way, they'll know who's coming and going, and if it's okay for people to be in your house when you're not there. It also gives your agent a chance to talk about neighborhood values and point out the lovely features in your neighbor's yard. A little flattery goes a long way toward promoting extra effort to make things look nice.